Hendriks Cafe is currently taking bookings for Mother's Day
– Sunday the 13th of May –
for groups of 8 guests or less.
ANZAC DAY
Hendriks Cafe will be closed on ANZAC Day, Wednesday the 25th of April.
We will reopen on Thursday the 26th of April at 8am.
ANZAC DAY 25.04.18 – Closed
CHANGING FORTNIGHTLY
HENDRIKS SPECIALS
CURRENT SPECIALS AVAILABLE FROM 24.03.18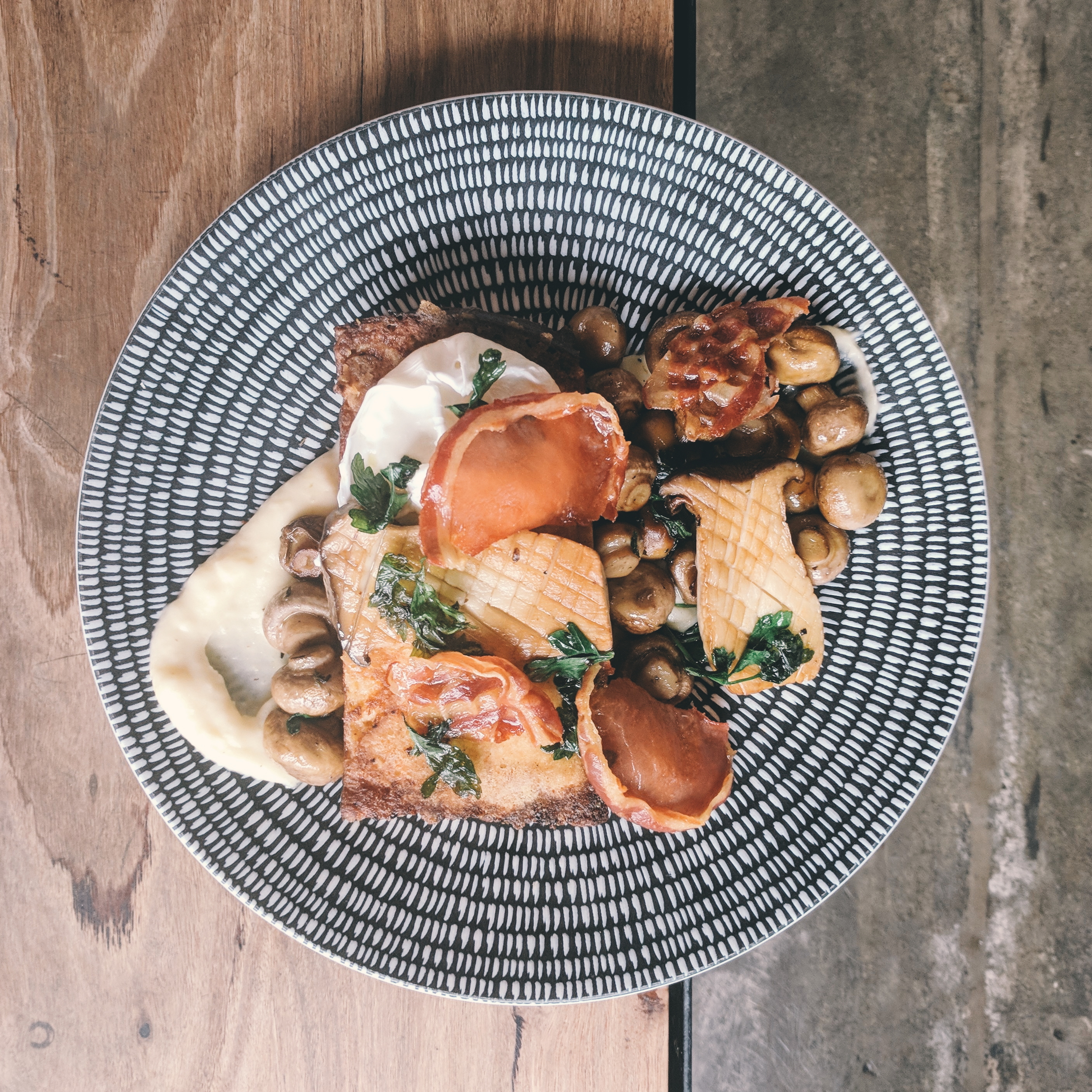 SAVOURY FRENCH TOAST
Parmesan crusted french toast, king brown mushrooms, crispy pancetta, potato & leek purée with a poached egg
KOREAN FRIED CHICKEN
Korean fried chicken breast, kimchi slaw on black ink brioche with sweet potato crisps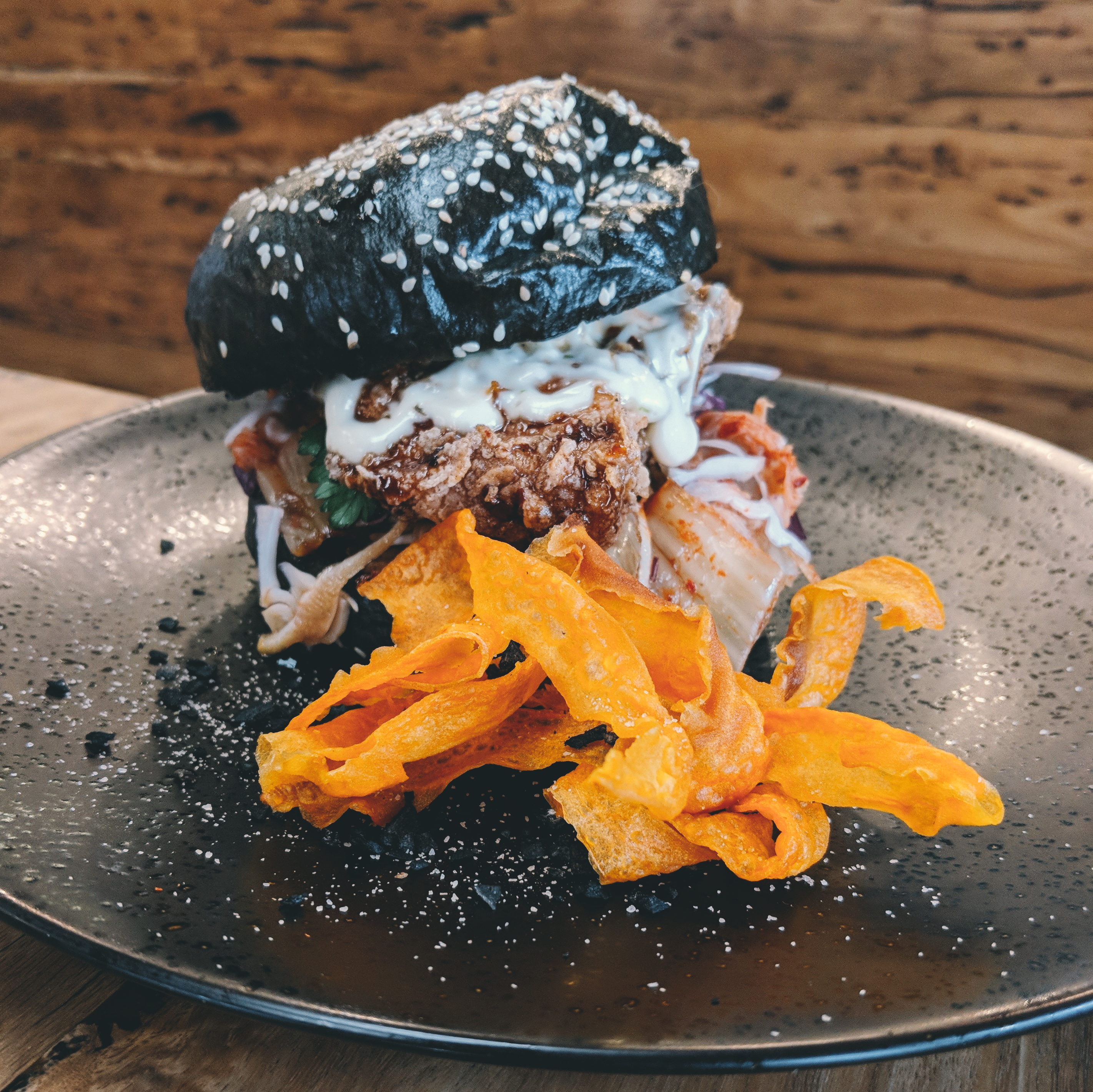 OUR KITCHEN CLOSES AT 2:30PM DAILY
TOAST & SPREADS
rye, grain, gluten free or fruit toast
with your choice of house spread
$7.00
–
EGGS ON TOAST
toast with two eggs
$10.00
–
THE BIG ONE (NF/GFA/LFA)
grain toast with two poached eggs, bacon,
roma tomatoes, chorizo, crushed avocado
& roast field mushroom
$22.00
–
THE AVO (V/GFA/LFA) 
crushed avocado, poached egg, whipped ricotta,
soft herbs, kaffir lime dukkah on grain toast
$18.00
–
GLAZED HAM CROISSANT (NF)
croissant with honey glazed leg ham,
cheesy scrambled eggs, hendriks hash brown
& house made relish
$20.00
–
CORN & CHILLI SCRAMBLE (NF/GFA/DF)
charred corn & chilli scrambled eggs with
chimichurri verde & chorizo on rye toast
$19.00
–
SAVOURY FRENCH TOAST (NF)
parmesan crusted brioche, poached egg,
king brown mushroom with crispy pancetta,
potato & leek puree
$21.00

–
BRULEE BREAD & BUTTER PUDDING  (NF/V)
creme brulee pudding, with lemon curd,
torched italian meringue, raspberry sorbet
& white chocolate crumb
$21.00

–
APPLE CRUMBLE PORRIDGE  (V)
teff, chia & oat porridge with apple compote,
dark pecan nut crumble
$17.00

COCONUT GRANOLA  (V)
cashew & honey panna cotta with
tea poached pears, house made granola
& cinnamon yoghurt bark
$17.00
–
VANILLA WAFFLE (V)
house made waffle, chestnut cream,
ginger & jasmine poached pears,
burnt white chocolate soil & honey labneh
$19.00
–
INDO FRITTERS  (NF/V/GF) 
sweet corn fritters, lime aioli,
son in law egg, chilli caramel & asian slaw
$19.00
–
HENDRIKS BENEDICT (NF)
confit pressed free range pork with
classic hollandaise & pork crackle
on grain toast
$21.00
–
PANZANELLA  (NF)
torn olive bread, roma tomatoes, basil,
pear, prosciutto, buffalo mozzarella
& a poached egg
$19.00

–
SUPER SALAD  (NF/DF/V)
heirloom baby carrots, roast pumpkin,
grains, seeds, nuts & beetroot hummus
$18.00
    / salmon or pulled chicken + $5
–
BROCCOLI SALAD (GF/LFA)
salad of broccoli, goats cheese, fresh chilli
tarragon dressing & smoked almond cream
$17.00
    / salmon or pulled chicken + 5
–
KOREAN FRIED CHICKEN BURGER (NF)
korean fried chicken breast, kimchi slaw
on black ink brioche with sweet potato crisps
$19.00
    / fried egg + 3

THICK CUT CHIPS
with black sea salt & truffle aioli

$8.00
relish, extra egg,
lime aioli
$3.00
roasted mushrooms,
roma tomato, spinach
$4.00
bacon, house made ricotta, avocado, chorizo,
house hot smoked salmon, honey glazed leg ham
$5.00
GF gluten free / NF nut free / DF dairy free / V vegetarian / GFA gluten free available / LFA lactose free available
We are unable to split bills on weekends. All payments by credit card and debit card will incur a 1% surcharge. Please be respectful of our neighbours and be aware of strictly enforced street parking. Menu substitutions are unavailable, please speak with your waiter regarding allergy & dietary requirements. Hendriks Cafe is not a nut, dairy or gluten free environment.
COFFEE
WHITE BLEND – Hendriks Blend by Coffee Bird
BLACK – Guatemala La Cupula by Coffee Bird
–
Black / White – $3.80
Cold Brew – $5.00
Iced Latte – $4.00
Large Coffee  – $4.80
Triple Shot – Extra 50c
Bonsoy Milk – Extra 50c
Oat Milk – Extra 50c
Babycino – $1.00
–
NIB & NOBLE 
The Cacao Co.
Certified organic, fair trade, vegan
Small $3.80 or large $$.80
–
PRANA CHAI
Fresh masala blend made in bayside steeped
in bonsoy milk & honey
$5.00
–
MATCHA MAIDEN
Pure green tea powder latte
$5.00
–
GOLDEN GRIND
Turmeric blend with bonsoy
$5.00
–
TEAS
Earl Grey / English Breakfast
Chamomile / Peppermint
Assam  /  Green
Darjeeling / Jasmine
ICED
Iced chocolate
Iced coffee
Iced mocha
$7.50
–
MILKSHAKES
Chocolate
Mixed Berry
Salted Caramel
Vanilla Bean
SM $4.00 / LG $6.00
with ice cream + $2.00
–
FRUIT JUICE
Apple juice
Orange juice
$4.50
–
REMEDY KOMBUCHA
Crisp Apple
Ginger Lemon
Raspberry Lemonade
$5.50
–
COLD
Coca-Cola
Nakd. mineral water
$4.50
–
HOUSE MADE SODAS
Lemonade
Pink Grapefruit
Raspberry & Mint
Ginger Ale
$4.50
ALCOHOL AVAILABLE 11:30AM – 3PM
WHITE
Sauvignon Blanc, Miritu Bay – Marlborough NZ
$8.50/$35.00
Pinot Gris, Pear Tree – Marlborough NZ
$9.00/38.00
Chardonnay, Tisdal – Yarra Valley VIC
$42.00
–
RED
Pinot Noir, Little Black Stone – Marlborough NZ
$8.50/$35.00
Shiraz, Mr Smith – McLaren Vale SA
$9.50/$40.00
Sangiovese, Blackbilly – Langhorne Creek SA
$43.00
–
SPARKLING

Prosecco, Il Posto – Italy
$10.00/$48.00
–
ROSE
Trollinger, Hahndorf – Adelaide Hills SA
$46.00
CLASSIC G&T
Four Pillars Rare Dry Gin & tonic
$12.00
–
PINK GRAPEFRUIT
Four Pillars Rare Dry Gin, pink grapefruit & rosemary
$18.00
–
DARK & STORMY
Sailor Jerry Spiced Rum, cold brew, ginger ale & lime
$18.00
–
PIMMS CUP
Pimms No. 1, lemonade, fresh fruit & mint
$18.00

–
MIMOSA
Il Posto Prosecco and organic orange juice
$12.00
–
BEER
Pale Ale, Boatrocker Brewery – Braeside
$8.50
Saison Belgian Ale, Boatrocker Brewery – Braeside
$9.50
Steam Ale, Mountain Goat – Richmond
$8.50
SAY HELLO!
Open daily from 8am – 3pm
Takeaway coffee available from our side entrance from 7am – 8am weekdays